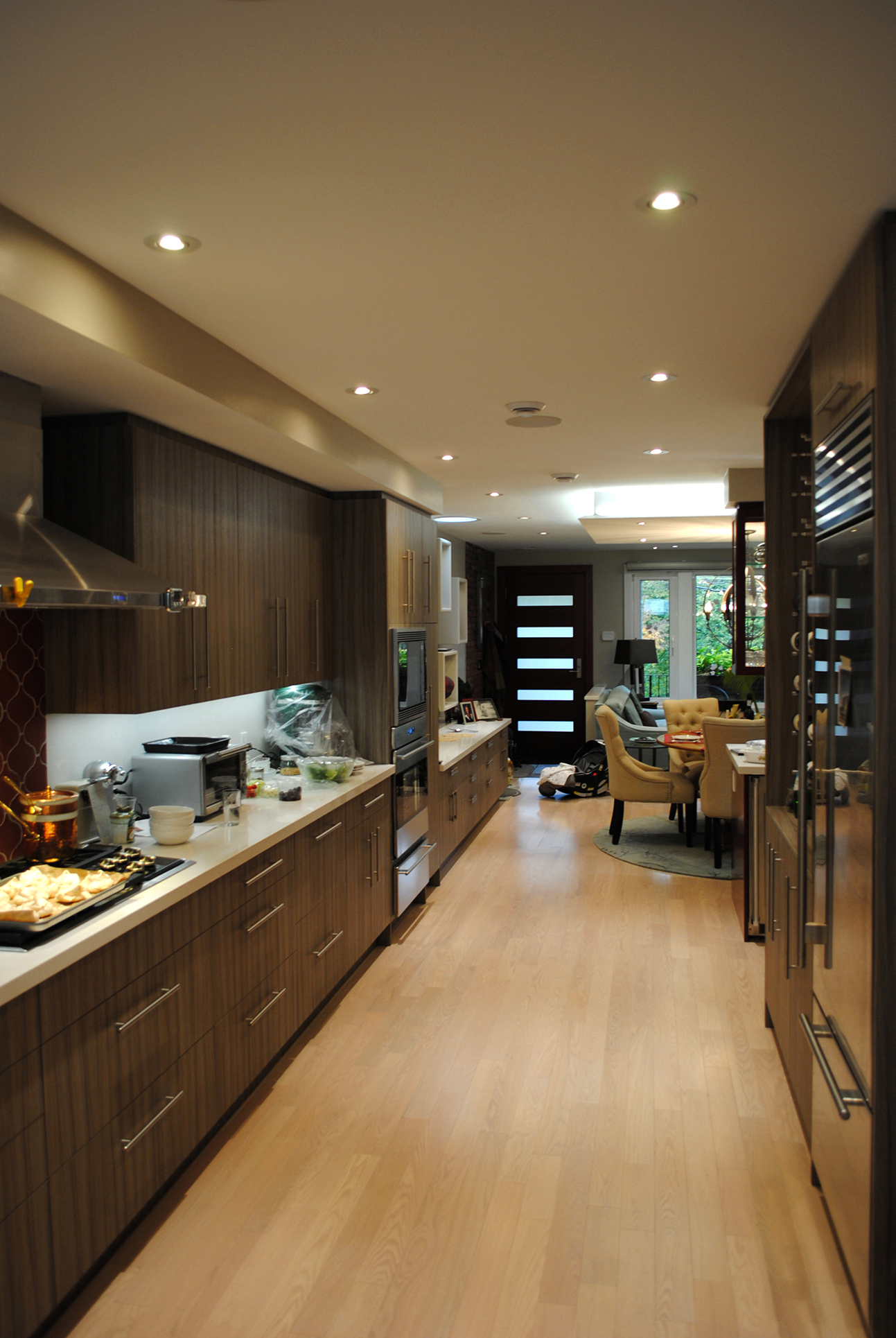 Crawford Street
Full Renovation, Basement Suite, Rear Addition, and Third-floor Top-up
This full renovation and addition on Crawford Street expanded an existing two-storey brick home in nearly all directions: down (with a lowered basement), back (with a rear addition), and up (with a full third floor).
Despite the increased overall size, the context-appropriate update to this home weaves into the fabric of the streetscape. New windows, added insulation, and durable exterior materials are some of Sustainable's trademark home renovation strategies. Sun tunnels, a new basement walk-out, and a custom staircase are some of the special features that make this project unique.
Location: Toronto, ON
Completion: 2015
Area: 354 m², 3,810 ft²
Project Lead: Nicholas Discenza
Structural: Mott MacDonald
Mechanical: Alpha Comfort Control
Contractor: Craig Schreiber, Arundel Contracting