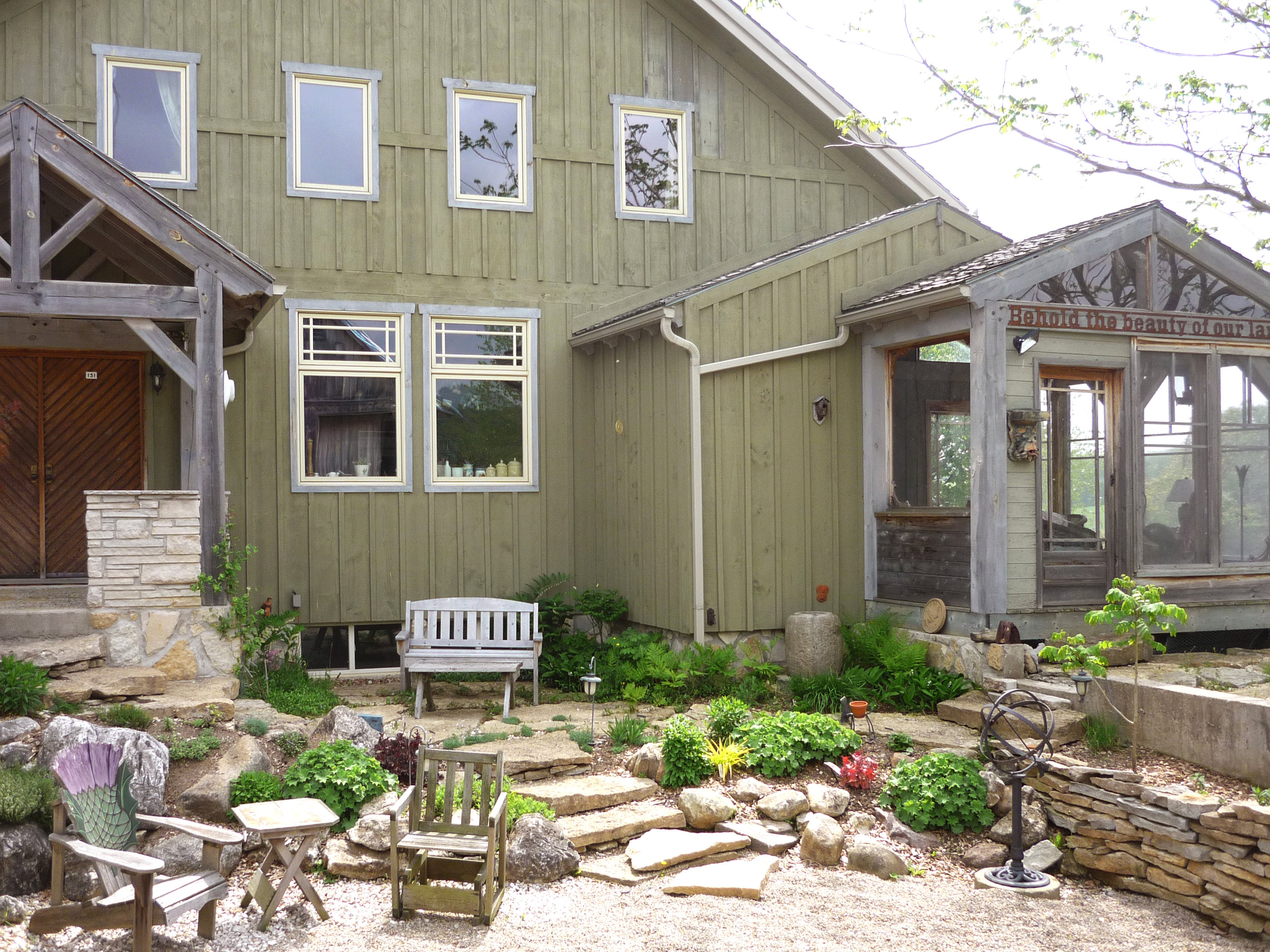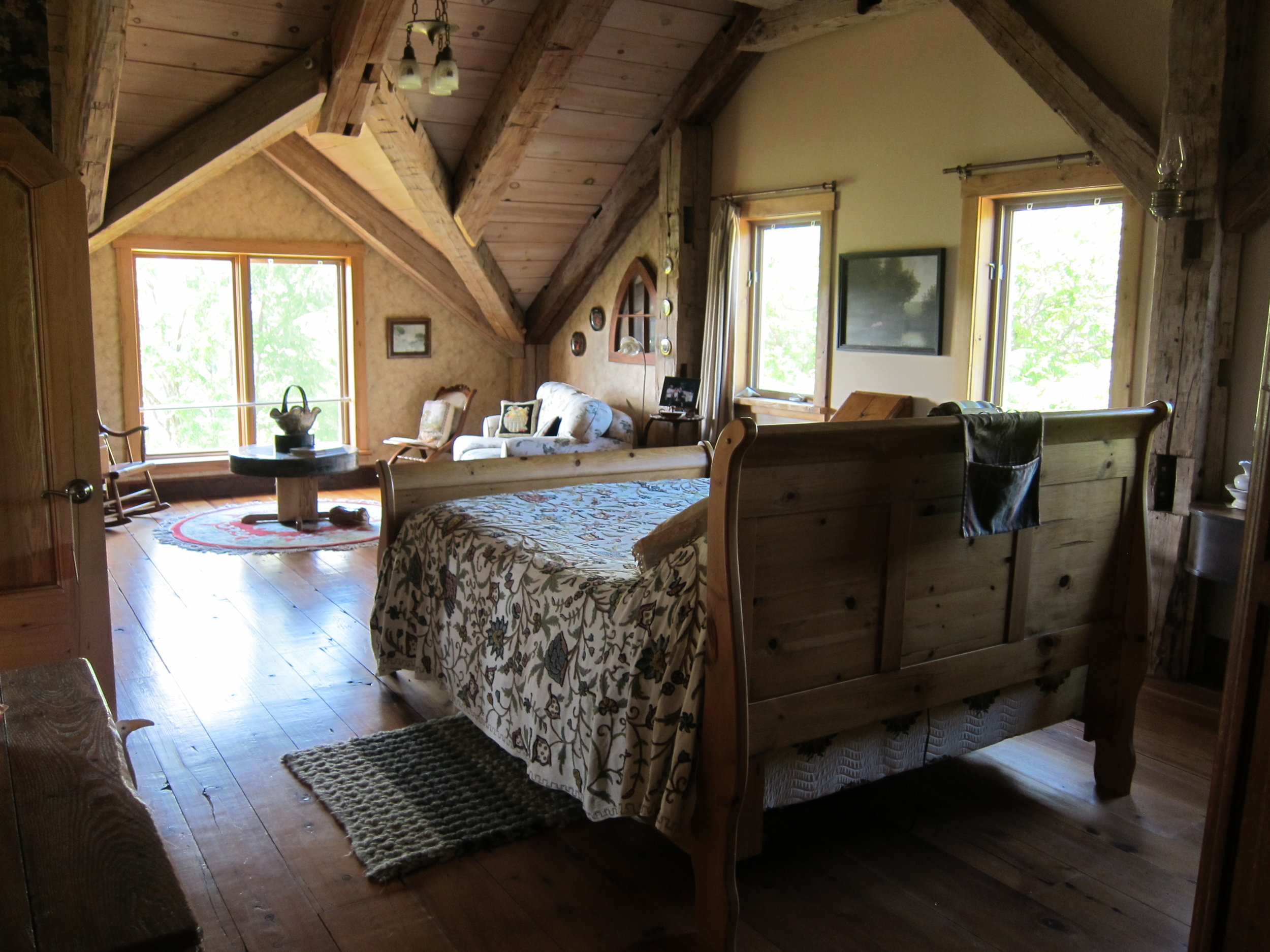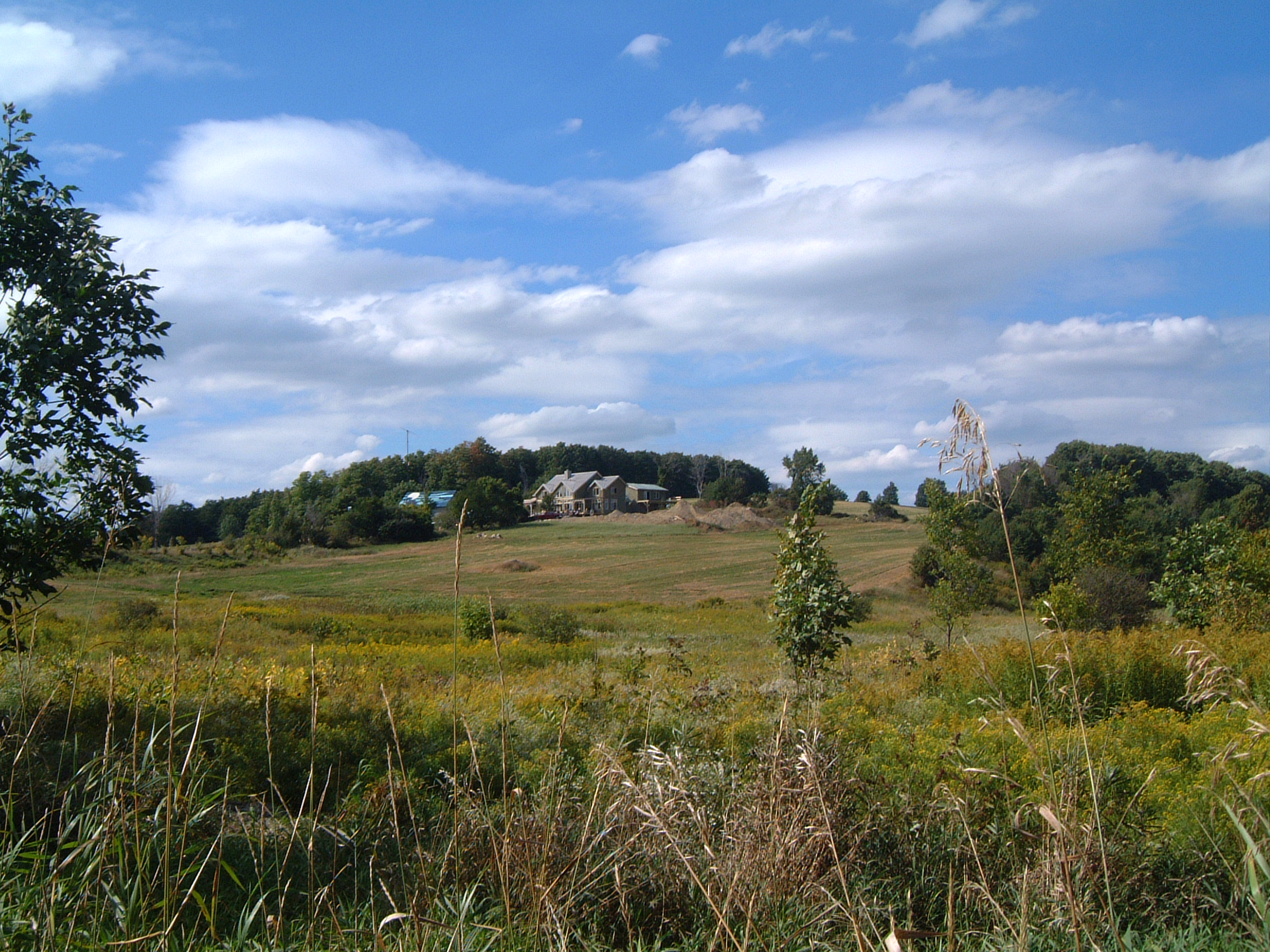 Frog's Hollow
Reclaimed Barn to Off-grid, Passive Solar Residence
In the words of the Owner:
"It has taken a number of years, loads of magazines, hours on the internet, and lots of helpful discussions, however the land and the things that have been added all feel right and I think this is what makes people feel at peace here. I bought a ploughed field but in my mind's eye I could see what it could become. I didn't start off to build a timber frame house but I did set out to build a house that was old & settled! Being off-grid evolved as a moral and financial decision and to rise to a challenge.
With the help of numerous people who have given their enthusiasm, skills and input to an unusual project we have succeeded in creating a fully integrated, functional timber frame home of 2,700sq. ft. using reclaimed materials and modern technology. The result is a home that is still evolving and will not be finished until it is. The answers to what to do in a given situation show themselves when ready.
By designing the house as a package, although we have less hydro, we need very little and we lack for nothing. Such heat we generate, we hold on to and there is not so much heat build up in summer that cannot be dissipated by the natural breezes. In living in such a home, one is more attuned to natural events. When the flag is whipping the extra wind will power extra laundry or just leave all the porch lights on for the evening! The rain will fill the tanks and rain water is lovely and soft to wash in. Sunny days, summer or winter mean long hot showers - for free! Light the sauna, put on the snowshoes tramp through the bush and when you return tired and snow-covered, head for the sauna. Then relax in front of the fire with a glass of something tasty, a riveting book, lovely music and good friends.
What more does one want?"
Location: Meaford, ON
Completion: 2003
Area: 251 m², 2,700 ft²
Solar PV Capacity: 0.5 kW
Wind Generator Capacity: 3 kW
Alternative Energy: Generation Solar
Principal-in-Charge: Paul Dowsett, Architect (Scott Morris Architects Inc.)