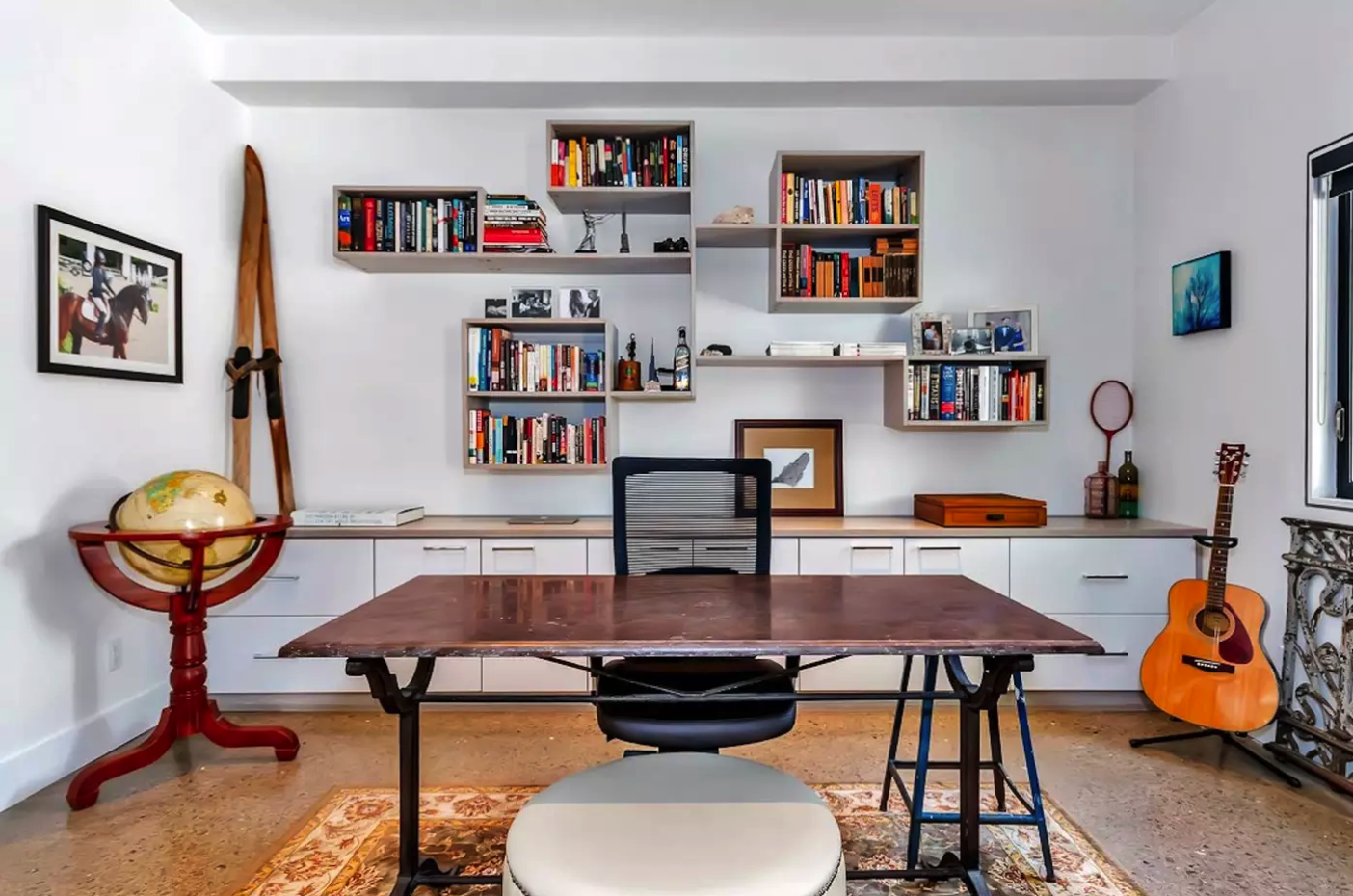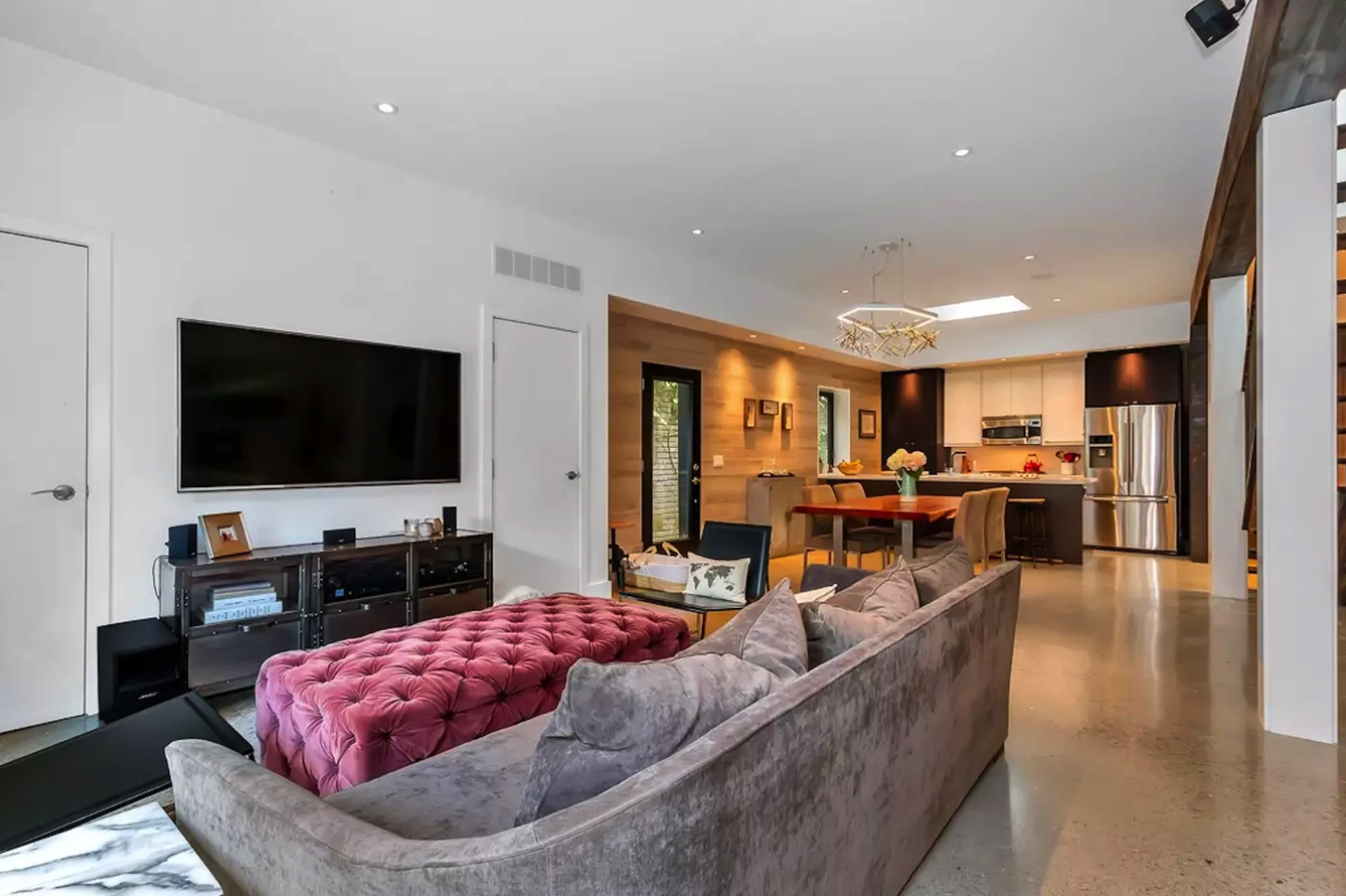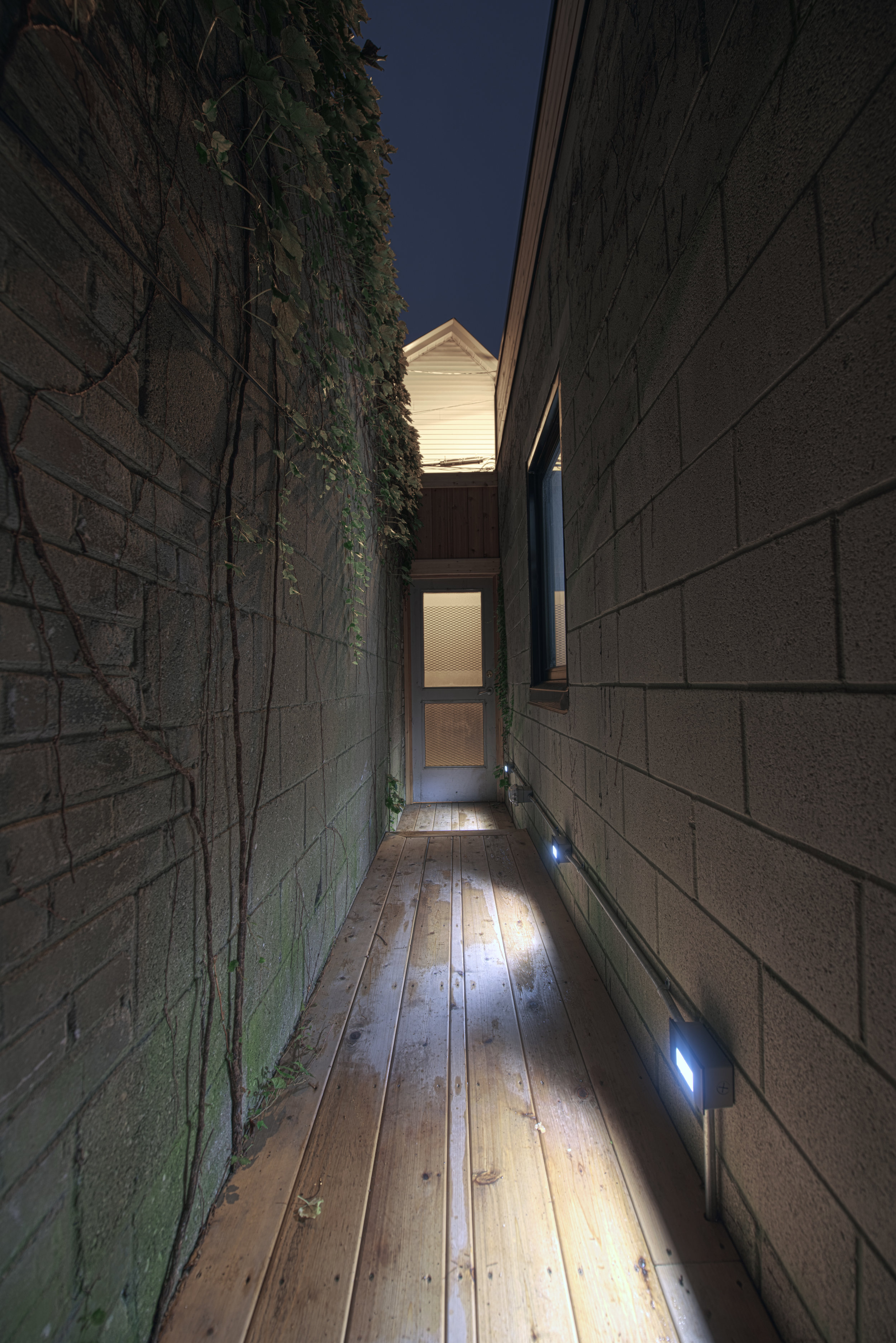 Jones Avenue Laneway House
Sustainable Laneway House Renovation + Addition
Sustainable transformed an illegal, one-storey apartment (originally a converted garage) into a fully-legal, classically-proportioned, and visually stunning laneway house in Toronto's east end Riverdale Pocket. The simple cedar deck boards that clad the feature-wall have been charred using a Japanese method known as shou-sugi-ban: a process of burning wood, dousing it, drying it, and then applying a coat of natural oil. The process renders the wood practically maintenance-free while adding resistance to fire and rot. A new concrete floor was poured with an in-floor radiant heating system. On sunny winter days, sunlight entering the home's large windows warms the exposed polished concrete floor, keeping the space warm and comfortable while reducing the need for heating energy.
Although small and tucked away, this home makes a big contribution to the city – not the least of which was positive influence on the City's adoption of bylaws permitting the construction of Laneway Suites. Sustainable's Jones Avenue Laneway House demonstrates that challenging sites deserve thoughtful designs, proving that laneway houses can add to, rather than detract from, the urban fabric.
Location: Toronto, ON
Completion: 2013
Area: 167 m² / 1,800 ft²
Project Lead: Craig Race
Energy Use Intensity (actual): 139 kWh/m²
Total Energy Demand Reduction from Typical: 50%
Air-Tightness: 2.5 ACH
Contractor: Black General Contracting, Sequoia Woodworks & Restoration