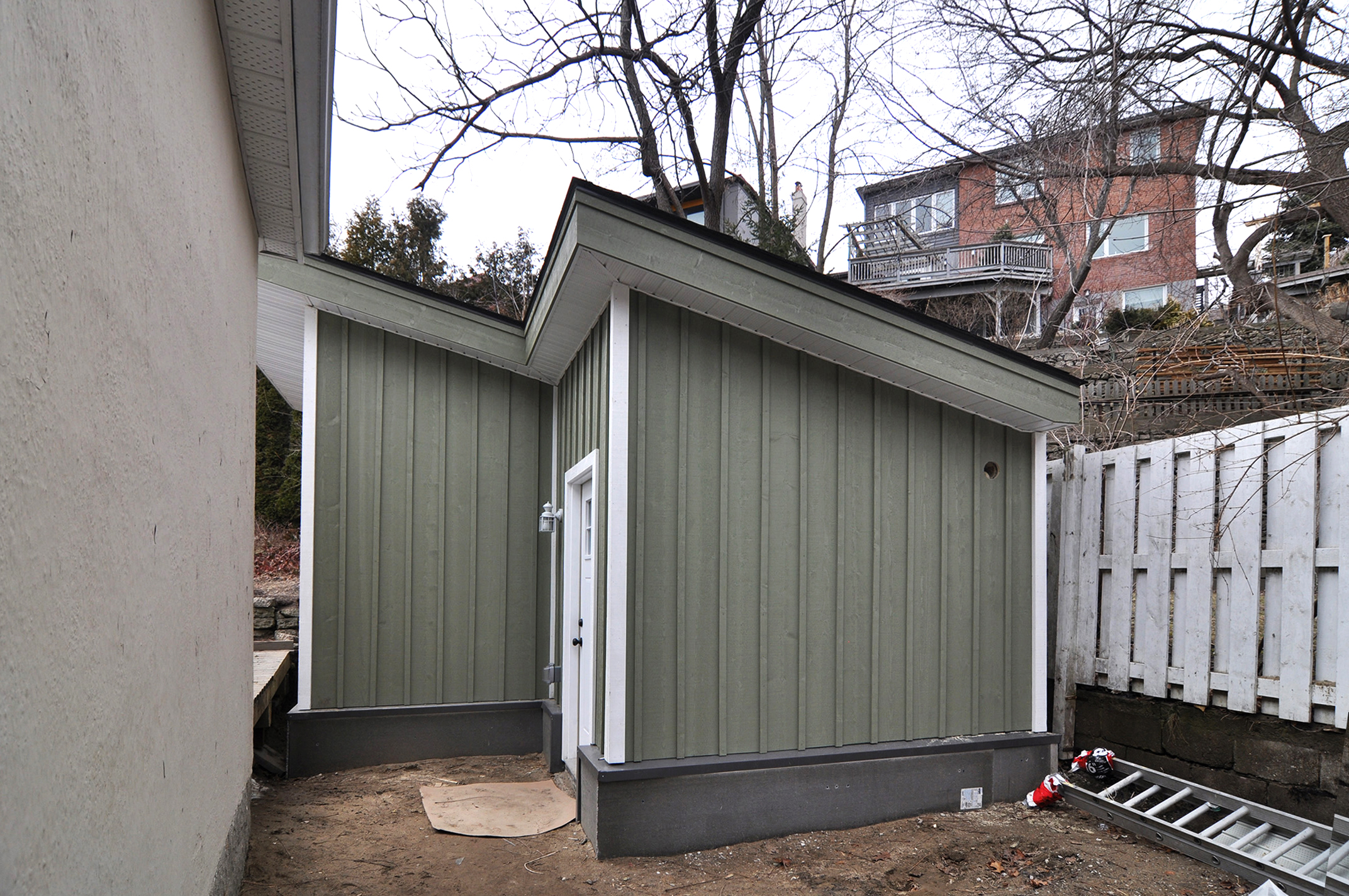 Pottery Studio
Replacing an Old Garage with a Backyard Pottery Studio
When our client initially purchased this home, they knew they wanted to use the existing, old and worn, detached garage as a studio. The plan was then to rejuvenate the space into what would become a pottery studio. Working with the city and within the constraints of the small site we needed to change the simple rectangular shape of the existing garage to an L-shaped space.

The resultant effect is one which greatly improved the quality of the room as one entered the space before turning the corner into the bright and expansive workspace, feeling as if the studio was tucked into the rising landscape of the backyard. The south facing windows allow the artist to work in this space year-round; being warmed by the sun in the winter but shaded at the height of the summer. When additional heating is required, the efficient mini-split heat pump will bring the studio up to a comfortable temperature and the LED lighting keeps the workspace bright whenever needed. The sink, recycled from a restaurant, fits nicely into the side of the workshop yet is deep enough to clean up after any project.

With the kiln freshly delivered, we eagerly await the new pieces to come from this inspiring space.
Location: Toronto, ON
Completion: 2016
Area: 24 m², 257 ft²
Project Lead: Joel Gilbert Anderson
Contractor: Modus Homes
Photography: NGD Photography