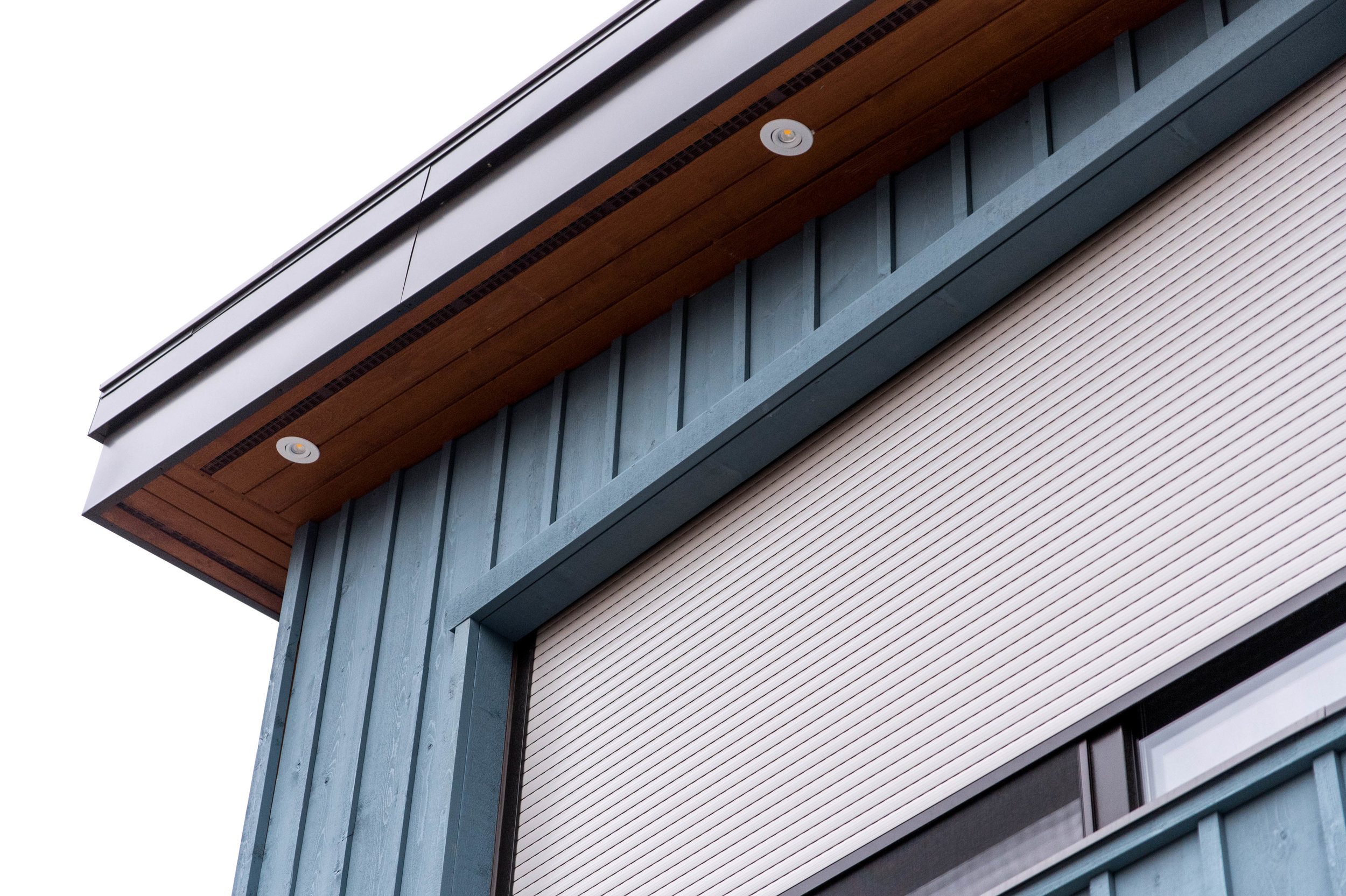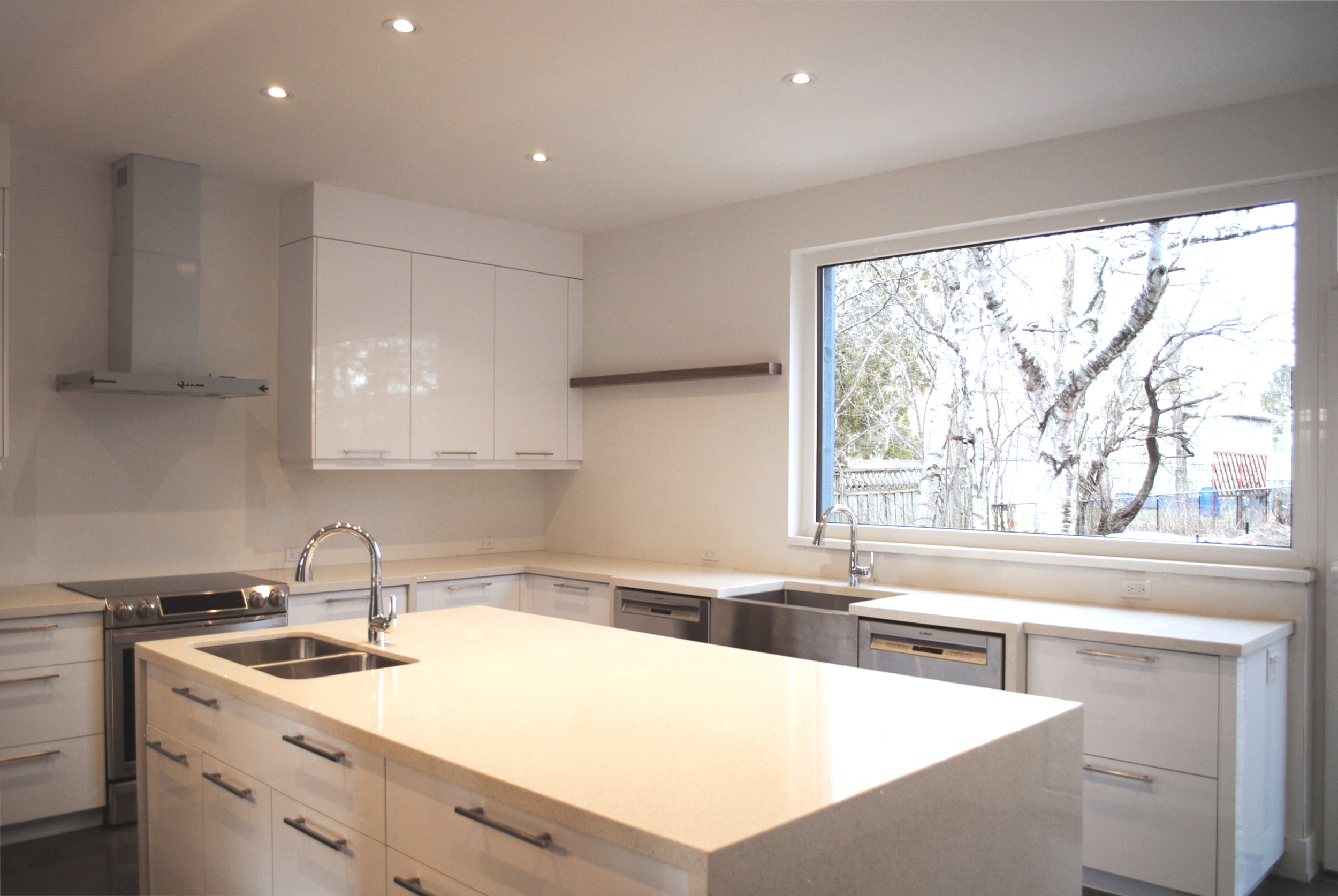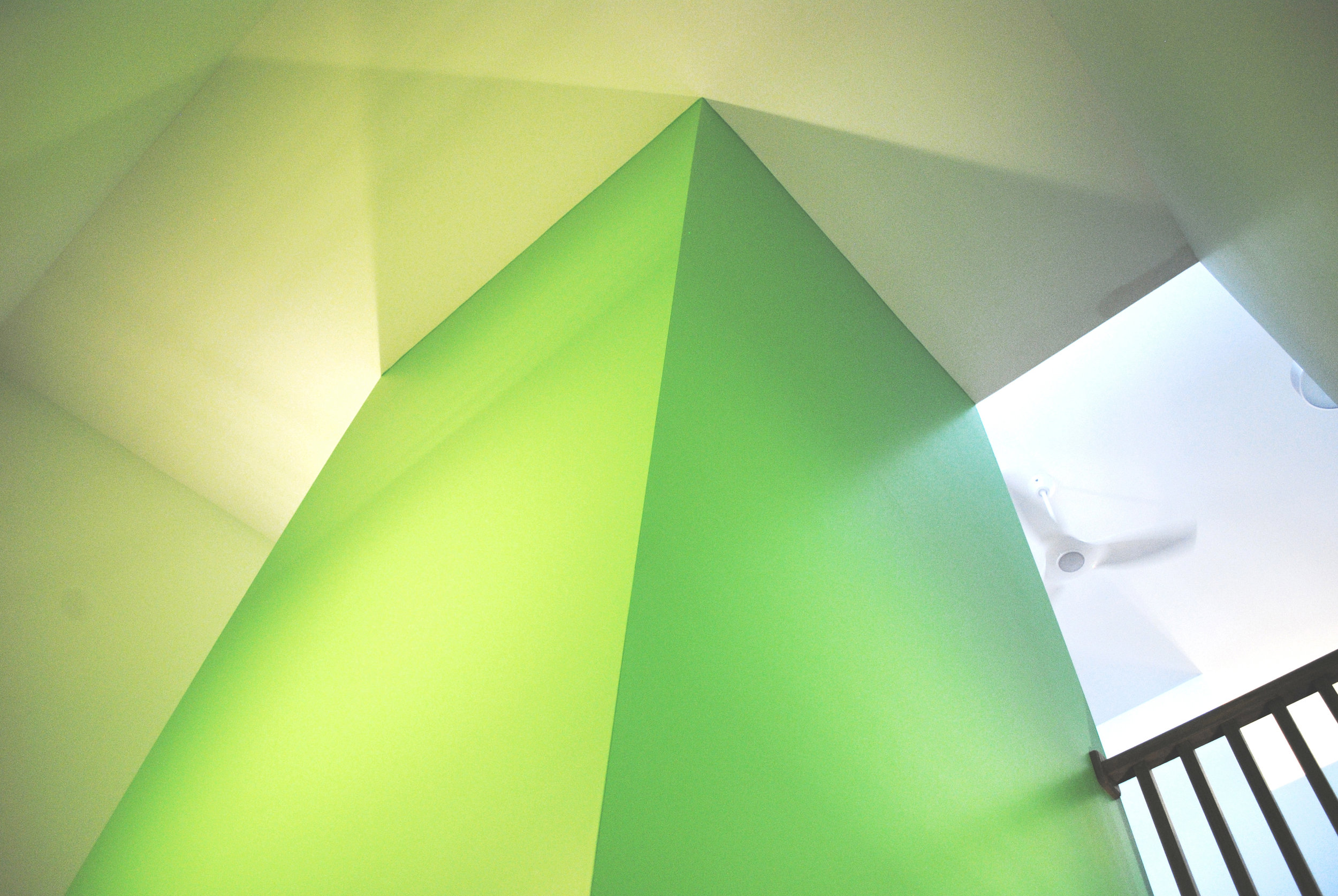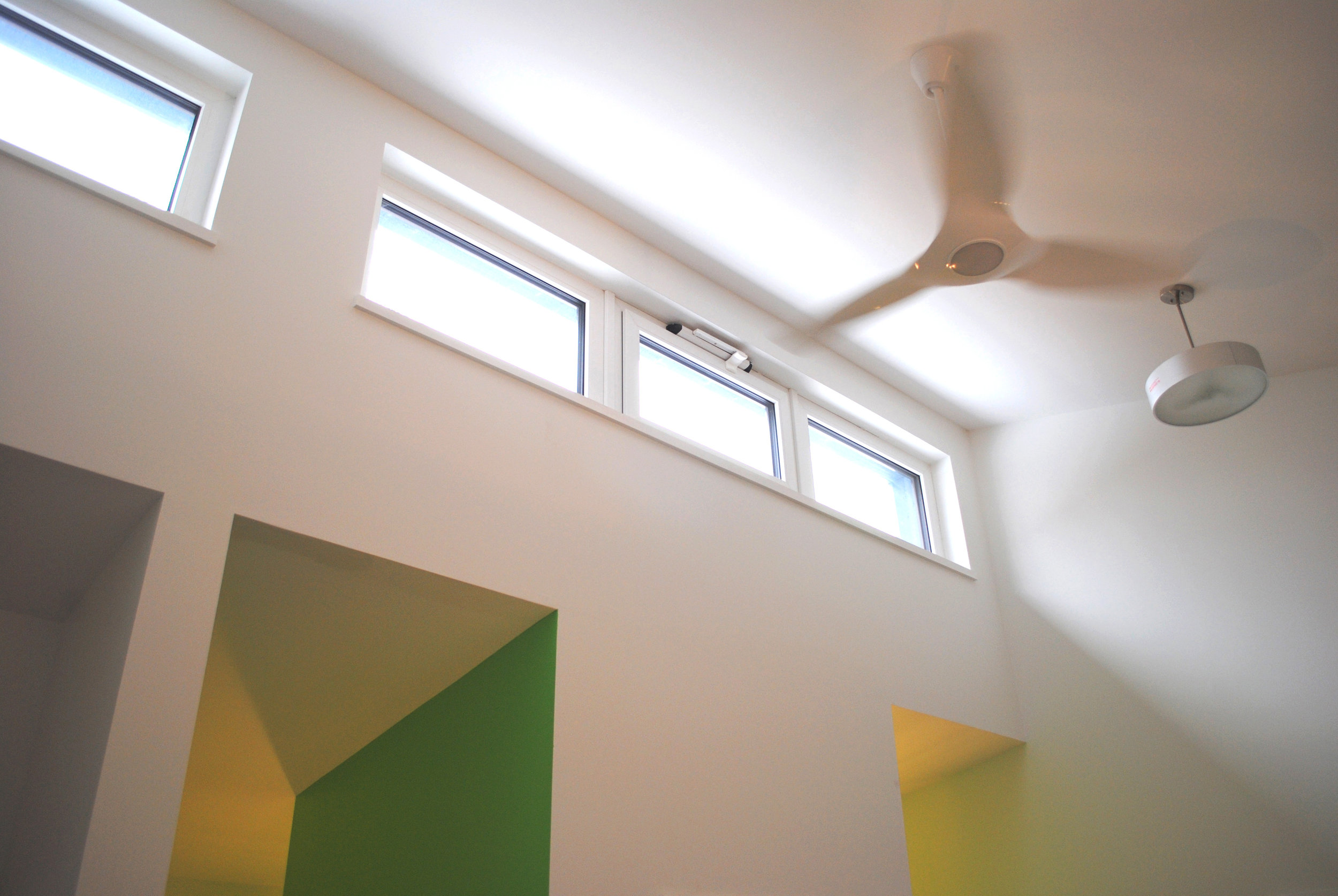 Risebrough Residence
High-performance, Multi-generational Home

Sustainable's forward-thinking Risebrough Residence employs readily-available construction materials in innovative ways to achieve a future-proof dwelling for a young Toronto family. As extreme weather events occur more and more frequently, our clients wanted a home that would sip energy, endure for generations, and remain comfortable at all times – even during a power outage!
To achieve these goals, the architecture does the heavy lifting. The staggered rooflines accommodate high windows that admit natural daylight, while convection currents passively vent warm, stale indoor air through the upper windows and draw in cooler, fresh air from the garden level during the shoulder seasons. To reduce energy demand, the home is wrapped in a thick blanket of mineral wool insulation, while an air-tight building envelope reduces unwanted air-leakage. Two fully-ducted energy recovery ventilators (ERVs) manage controlled-ventilation, ensuring that fresh incoming air is efficiently preheated and humidified by the outgoing exhaust air. As heating loads have passively been reduced, the remaining heating requirements are handled by a hydronic in-floor radiant heating system powered by a super-efficient natural gas boiler. During construction it was effectively demonstrated that this home could be heated with the equivalent of two hair dryers!
A Blower-Door test was performed to check the building envelope for air leakage to ensure a continuous air barrier. From a pre-inspection reading of 4.30 ACH50 (Air Changes per Hour at 50 Pascals), Sustainable was able to pinpoint air leakage, and improve air-tightness to a final reading of 1.7 ACH50—which translates to a 35% reduction in energy use from air-tightness improvements alone.
Location: North York, ON
Completion: 2017
Area: 318 m², 3,425 ft²
Project Lead: Nicholas Discenza
Air-Tightness: 1.7 ACH
Mechanical: Alpha Comfort Control
Contractor: GreenBilt Homes
Total Energy Demand Reduction from Typical: 75%